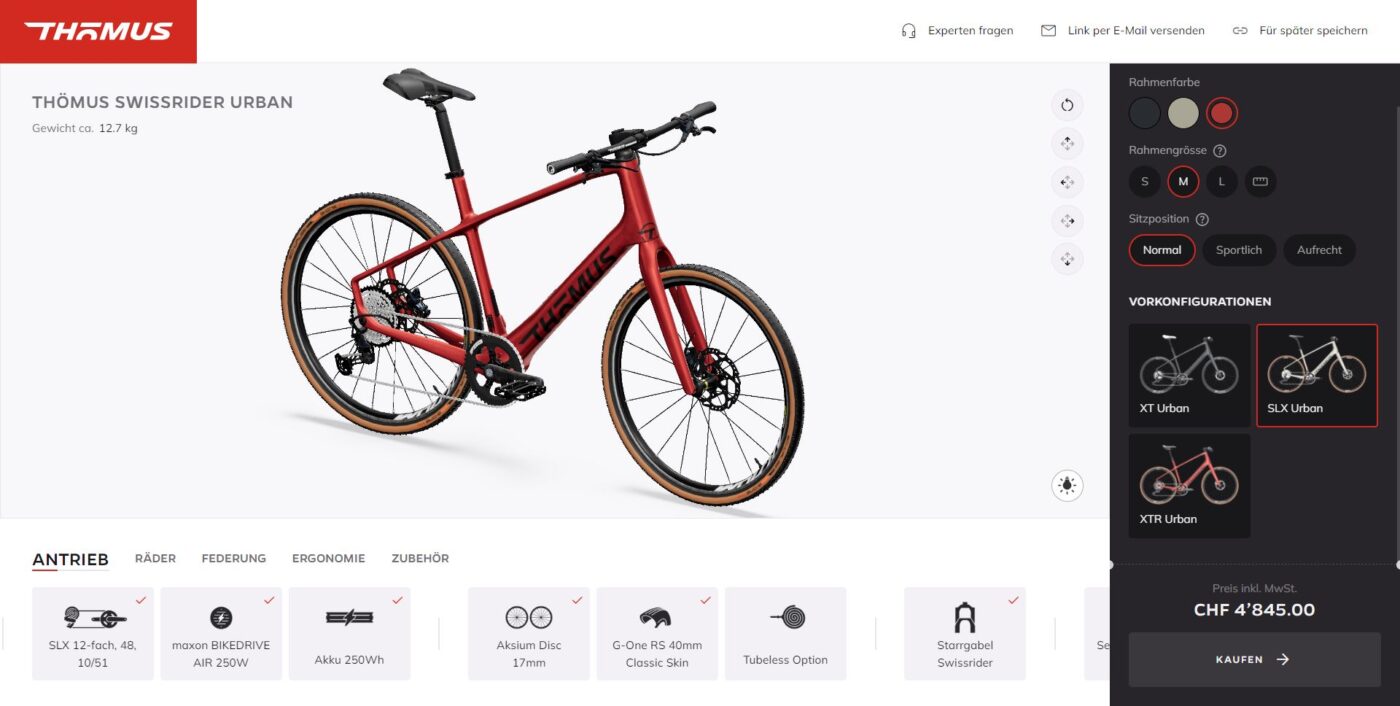 TWINNER - IT'S SO TOMORROW
Test the new TWINNER in our Thömus Shops
Discover now
Lightrider E Ultimate
The lightest full suspension e-mountain bike in the world
All about the bike
Individual like you
Every person is different. Configure your tailor-made bike with our new 3D configurator.
New 3D Configurator
27. August 2023
Flückiger at the top again – Keller a great runner-up
After more than a year, Mathias Flückiger is back on top of the World Cup podium! In the fifth World Cup race of the season in Andorra, the Swiss champion takes his tenth World Cup victory overall. Alessandra Keller climbs to the second place on the podium and with her impressive performance ensures the second best career result at an XCO World Cup. With Lars Forster (6th), Luke Wiedmann (8th) and Vital Albin (10th), Thömus maxon achieved a ...
25. August 2023
Keller starts the World Cup weekend with victory
After an animated women's race, a no less exciting men's race took place. While Alessandra Keller was able ...
All news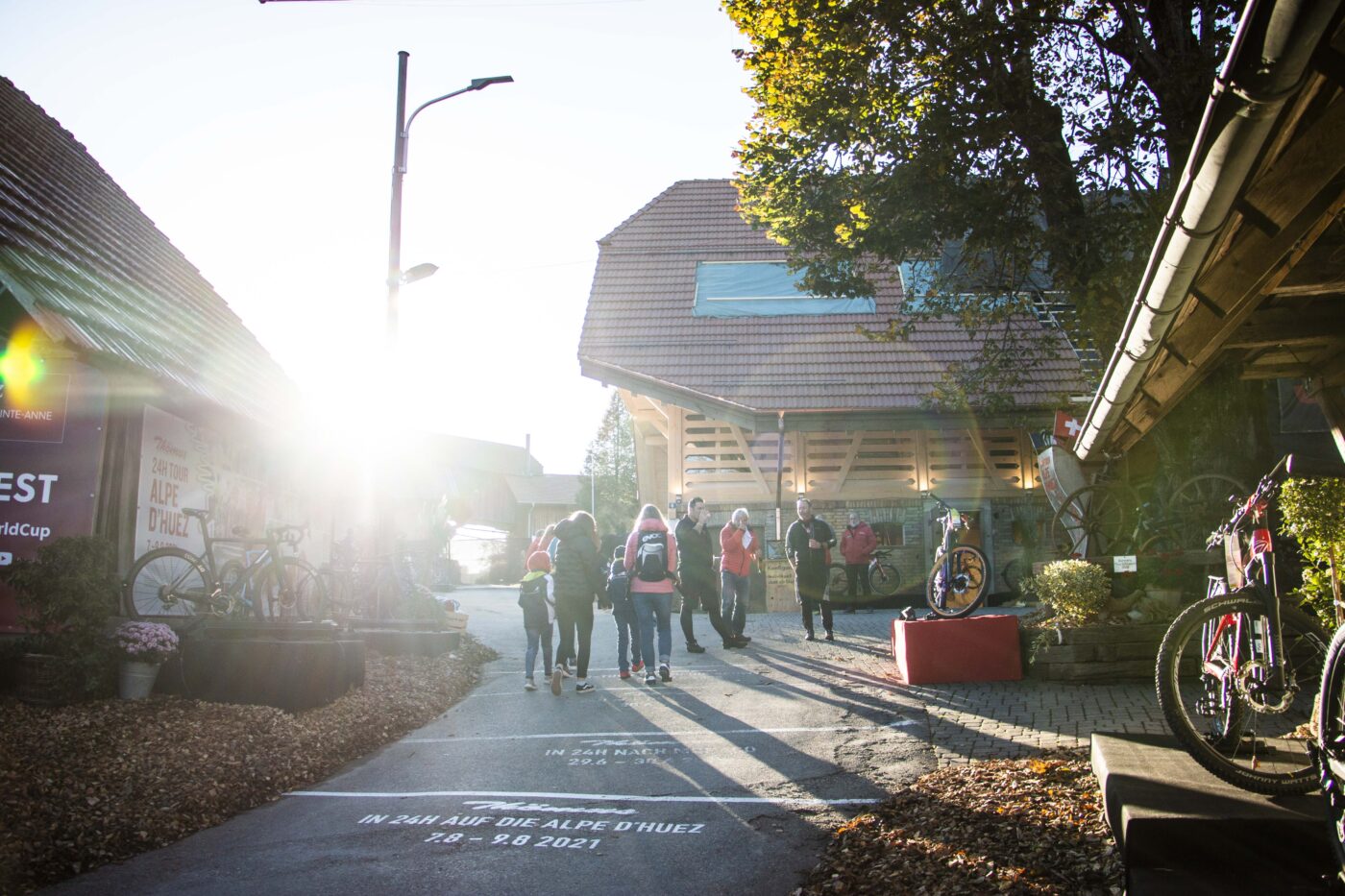 Events
Sweating together welds together!
27. Dec 2023–30. Dec 2023
Old year week Oberried
After the Christmas celebrations and before the New Year's Eve party, the Old Year's week traditionally takes place in Oberried. With mulled wine, a good drop from the wine cellar, risotto and many exciting bike ...
All events
Lightrider E Ultimate
The lightest full suspension e-mountain bike in the world
Read more
Lightrider E2 Pro
The top seller for incredible ranges with only one battery charge
Read more
TWINNER
New standards in range, power and passion: much more then a speed pedelec.
Discover the future